As much as we love florals and solid colours, we all know that no print will ever be quite as festive as plaid. So this season, we decided to elevate the plaid in our collection with checkered outerwear, classic cardigans and chic accessories.
Whether you want to go bold, add a subtle touch under another pattern or include only a hint of plaid in your accessories, we're sharing our top tips to help you look stylish in this forever classic…throughout the festive season (and the rest of the year, too!).
Tip 1: Rework Your Favourite Plaid Shirt
We all have a staple plaid shirt (or five!) in our closets that can be worn a million different ways, so don't be afraid to try something new!
Tuck your plaid shirt into our Slim Essential Denim for a streamlined look that's a little dressier, or play up your favourite neutral sweater with a pop of plaid underneath. You can also opt for our Point Zero Pearl Detail Plaid Shirt for a subtle feminine flair.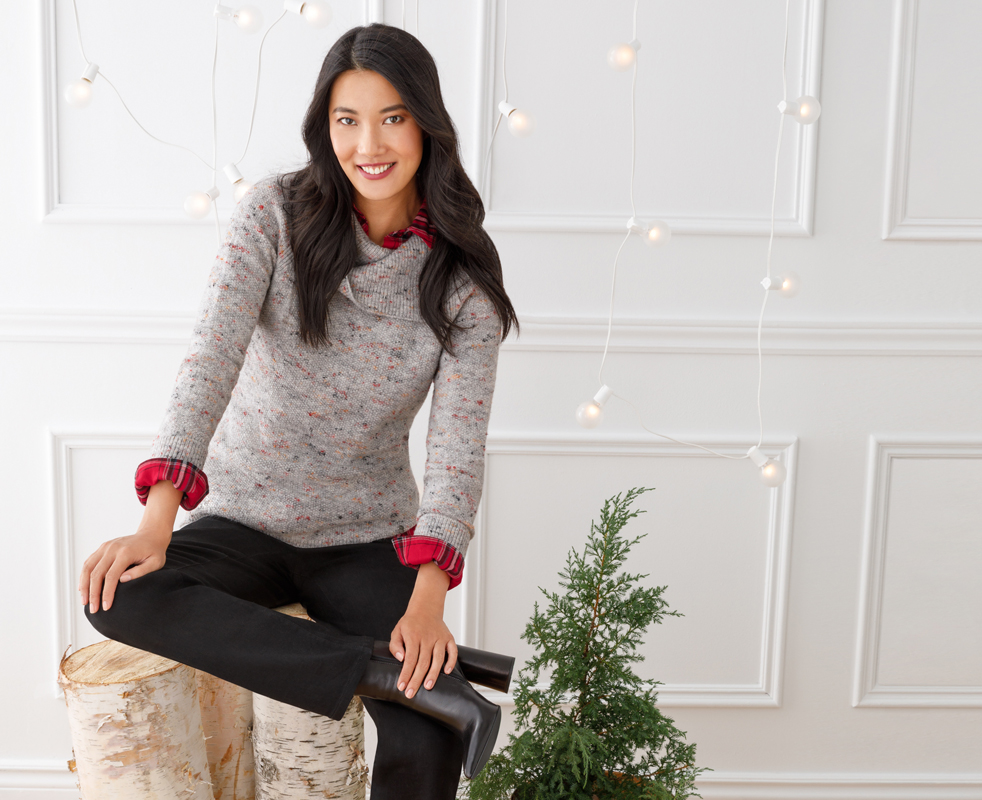 Tip 2: Experiment with Plaid Accessories
From scarves to socks, there are tons of ways you can add a hint of plaid to your outfit. We're loving plaid layering pieces right now – especially our Reversible Blanket Scarf that has a classic plaid print on one side and an on-trend animal print on the other – a definite must-have this time of the year!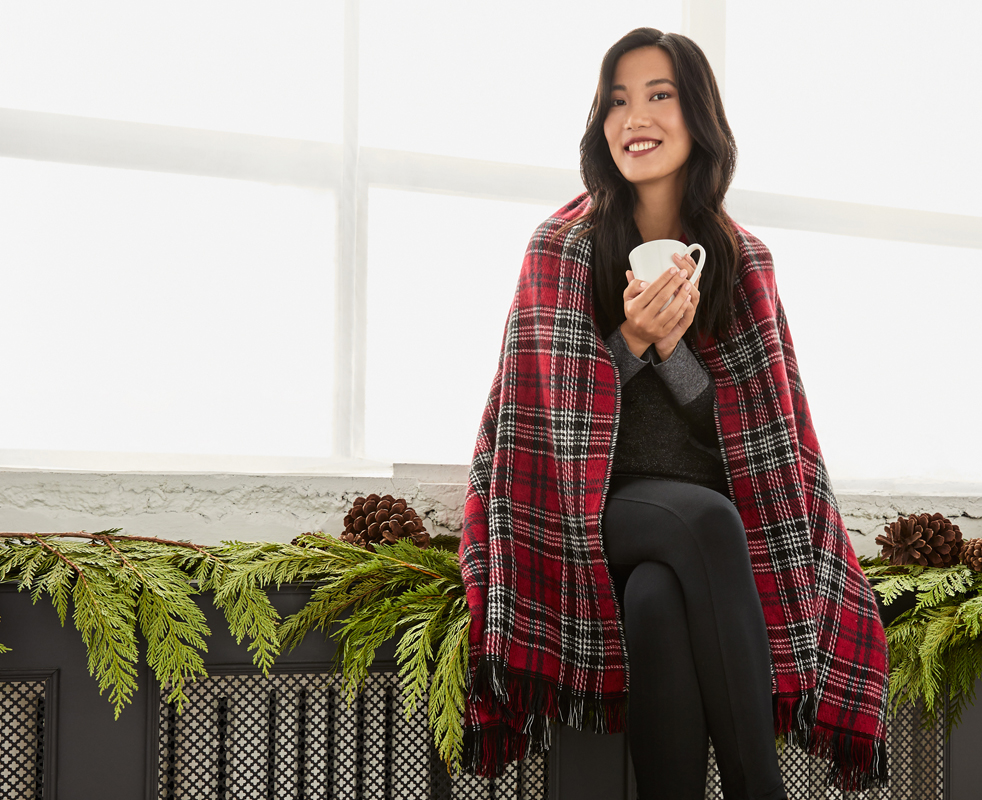 And how can we forget the ever-so-essential - the ultra-warm and soft Plaid Thermal Socks that have a practical non-slip gripper on the soles, so that you can easily walk around the house, without the fear of slipping.
Tip 3: Make a Statement with Plaid Outerwear
Plaid outerwear is a great way to incorporate the print into your cold-weather style. Choose this long-line Plaid Car Coat for a flattering and sophisticated style that's perfect for the chilly months. Since this statement-making piece is finished in a muted grey hue, it goes with just about anything.
Tip 4: Mix Plaids With Classics
If you want a sophisticated yet casual look, this gorgeous Red & Black Plaid Zipper Cardigan is our go-to layering piece. It pairs effortlessly with a classic white shirt and booties and is perfect for a "just popping out for coffee" look.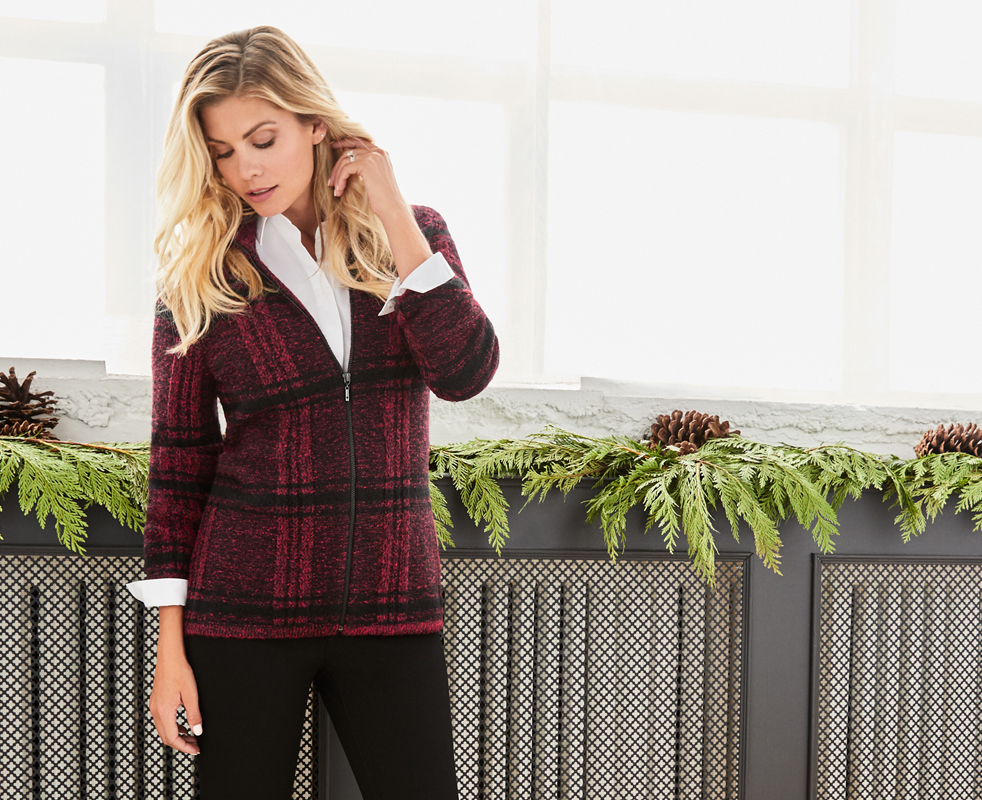 Liked our tips? Shop the looks and have fun with your plaid prints this season!