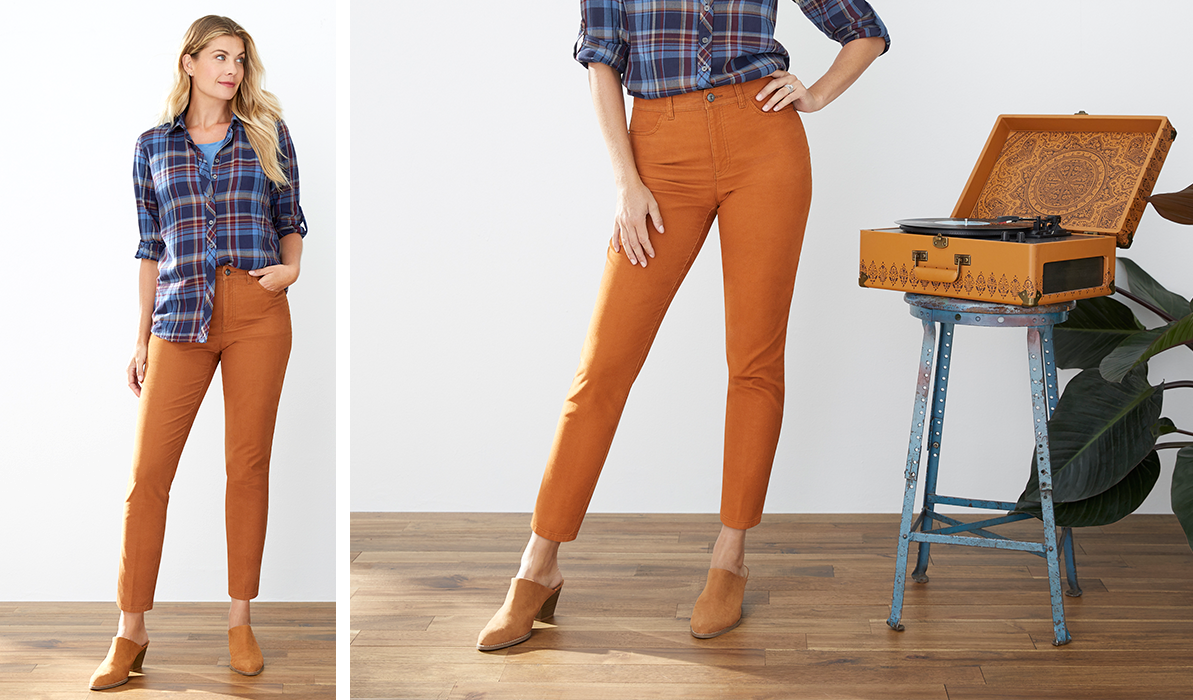 Introducing: The NEW Fashion Length Pant.
Designed to fit and flatter every body, our new Fashion Length Pant is the versatile staple you've been looking for!
What Makes It Special?
What makes this style special is the 28" inseam – which is not the same as a crop or ankle pant. Instead, the Fashion Length is designed to sit just above a bootie and show minimal skin (based on your height) - no rolling up or hemming required. Hitting right above the ankle bone, it works to elongate the body while providing a slim fit through the leg.
Why We Love It!
The best part about this length is the versatility it offers us with footwear options! Whether it's flats, ankle boots or heels – the Fashion Length works with everything and everyone.
Let's Get Personal:
How will it fit you?
Hitting at the perfect length for every body.
28" Inseam length flatters any height.
Tapers in above the ankle for a slim fit.

Where will it fall on you?
5'5" & Taller : Hits around mid-calf.
5'4" - 5'2" : Hits at the ankle.
5'1" & Under : Hits at the shoe.

What are your fall fashion colour options?
Navy Blue - A calming, nautical classic.
Charcoal Grey - An urban yet balanced neutral.
Chestnut Brown - A warm, spicey shade.
Rich Brown - A stable, earthy option.
Black - A strong, grounding staple.
Available in several styles (and colours!) find your new favourite here: The Fashion Length.