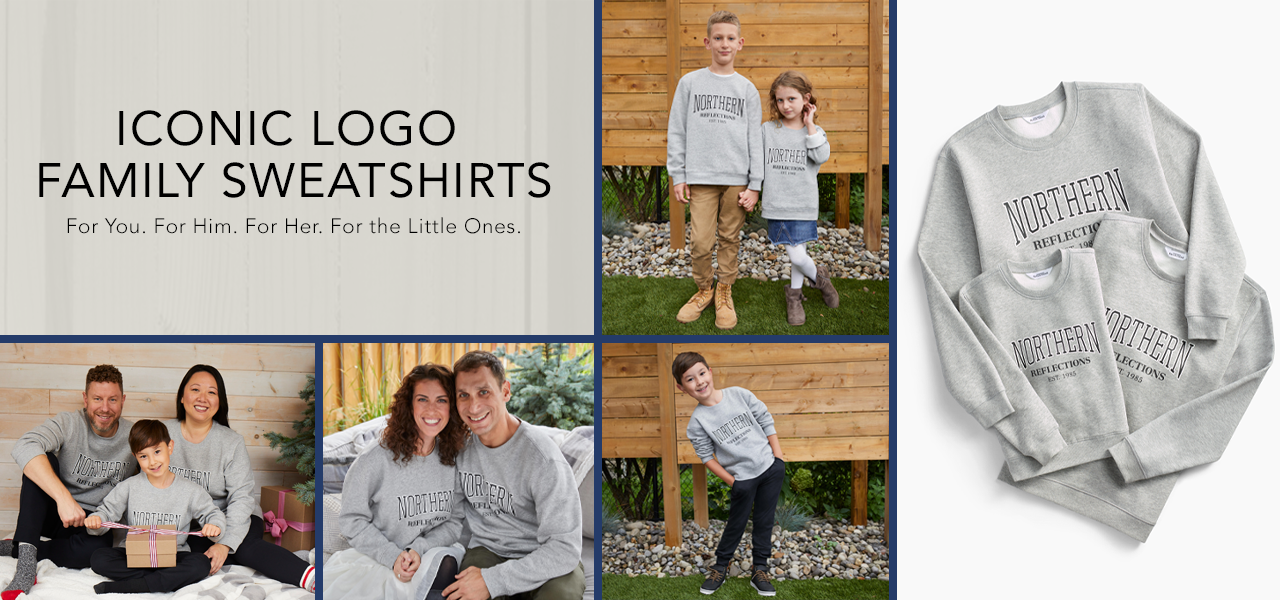 In 1985, we started something special in Guelph, Ontario – a journey that has taken us into the lives, closets and hearts of Canadian women from coast to coast. Today, we are thrilled to announce a new addition to our Iconic Logo Collection.
Moms, Dads, Grandparents and KIDS… everyone in the family can now share that Northern nostalgia with our new Iconic Family Sweatshirts .
What inspired us to bring this new addition? It was you. The countless, heartwarming stories we've heard over the years from our customers, associates and partners who coveted our logo tees and sweatshirts decades ago… and still, treasure the memories of these classic styles today.
Now, you can share the same nostalgia with the children and men in your life. This ultra-cozy sweatshirt, with our signature Northern Reflections logo, offers the same softness and quality you've always loved. And the best part? The whole family can now wear matching sweatshirts for the holiday season and beyond!
With the holidays just around the corner, this sweatshirt is on our wish-list and we hope you'll love it as much as we do! You can shop our Iconic Family Sweatshirts online and in select stores. We'd love to see you and your family in our new Iconic Family Sweatshirts.
Tag us @NorthernReflections or #NorthernFriends

For a list of stores that will carry these sweatshirts, please click here.
Not sure about sizing? View our sizing information for our Iconic Family pieces on the product pages under 'Size Guide' or simply click here