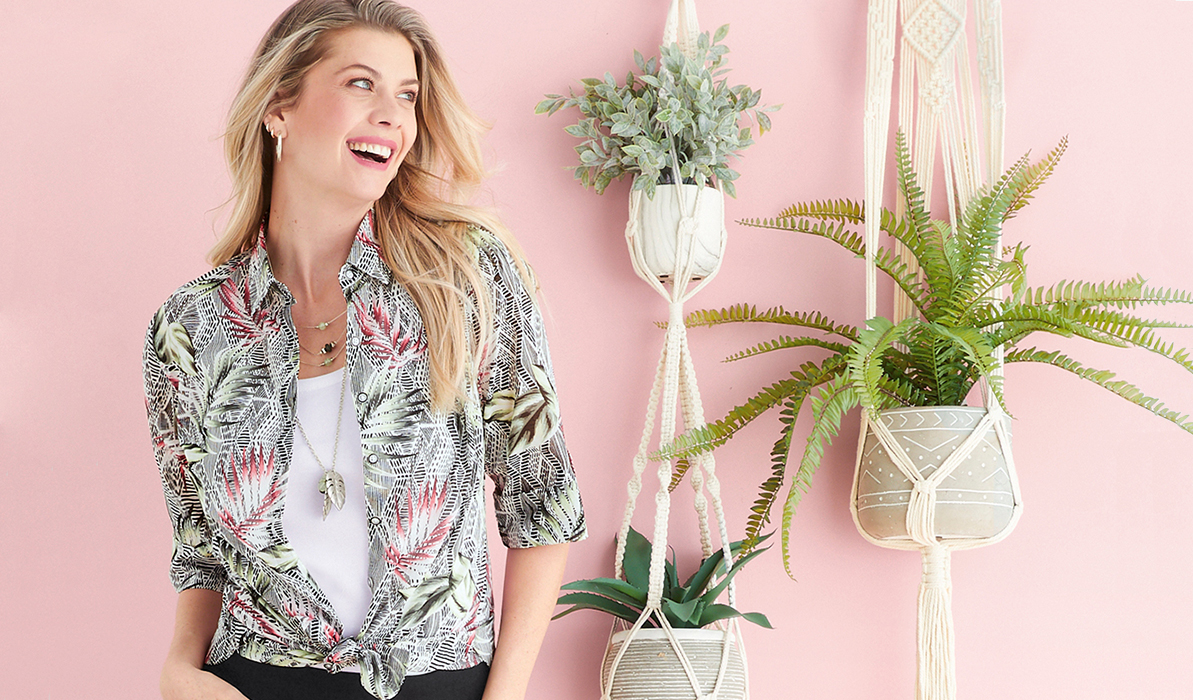 It's sunshine time! And for most of us, that usually means wearing clothes that are light, breathable and soft-on-the-skin a.k.a made with 100% cotton. Why, you ask? It's oh-so-comfortable, easy-to-wear and also easy to clean (yes, we think about that too).

And that's not all... here are a few reasons why cotton is good for you!
Light & Breathable – a perfect choice for summer! Cotton breathes better than oil-based synthetic fabrics like polyester, so it's the better to wear on hot, humid days. Not to mention, it's moisture-wicking feature keeps you dry and cool!
It's better for the environment too! Did you know? Cotton is a natural, renewable and biodegradable fibre that requires less chemical processing than other fabrics so, if your aim for 2020 is to be environmentally conscious – choose cotton! It lasts longer and will make you feel fantastic too!
100% Cotton is perfect for sensitive skin: Unlike most fabrics, cotton doesn't irritate your skin, especially if you suffer from any skin allergies. Its breath-ability makes it comfortable for menopausal women experiencing hot flashes. 100% Cotton clothes are the best to wear if you have sensitive skin!
Most versatile fabric EVER: From work to play, active-wear to summer dresses – cotton combines the best of style and comfort that any fabric has to offer! You don't need a destination or a special occasion to wear your favourite cotton tee or blouse – its durability makes it a perfect to mix-and-match with casual pieces you already own.
If you're as in love with this durable fabric as we are then browse our 100% Cotton Shop to choose from a variety of summer essential pieces. Soft Pyjamas and nightshirts, casual tees, fashion tops, summer dresses – we've build an entire 100% cotton wardrobe for you!