We know that finding the perfect outerwear is no easy search: from colours to performance features, on-trend detailing to ease of movement, there are a dozen things to consider when making your pick. We've decided to simplify your search and help you warm up to the cold by rounding up our 5 best Cold-weather Outerwear below!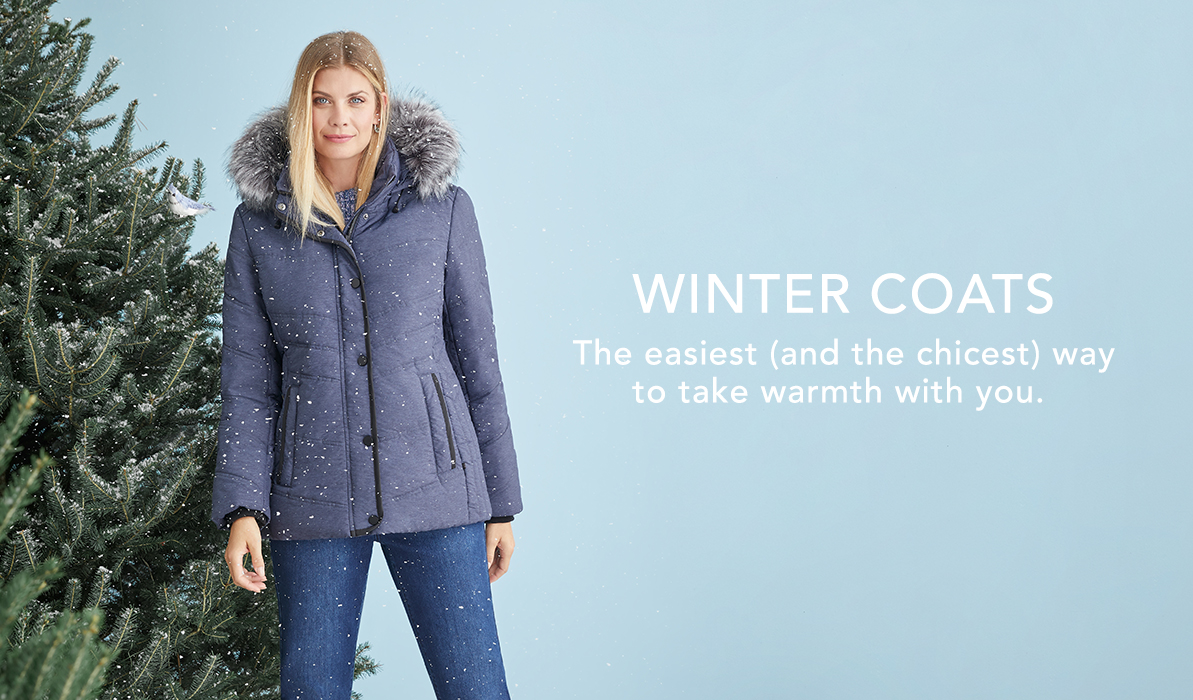 1. The Versatile Go Everywhere Coat
A flattering coat with a modern cut and timeless black colour (like our Faux Fur Jacket) is an easy winner if you want to stay warm and stylish this winter. But we didn't just stop there: we made it reversible, with a faux fur side that transforms into a horizontal quilted jacket in seconds. Complete with a permanent hood and pockets (on both sides!).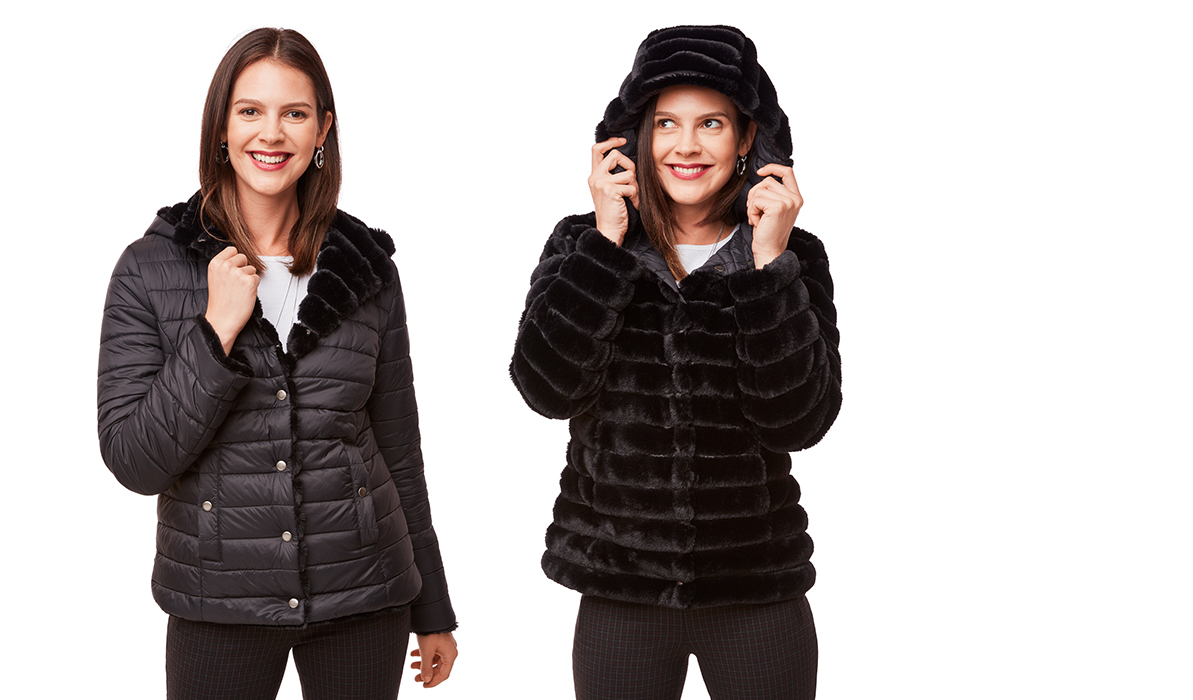 2. The Perfect Outdoor Explorer
From building snowmen to hiking the trails, our Melange Quilted Jacket is made for the outdoorsy gal. Featuring a double front closure for sealed in warmth, storm cuffs to block the wind and fleece lined pockets, this jacket allows you to stay outdoors for the moments you don't want to miss.
Style tip: Pair it with this Chenille Hat for a chic, ready-for-adventure look.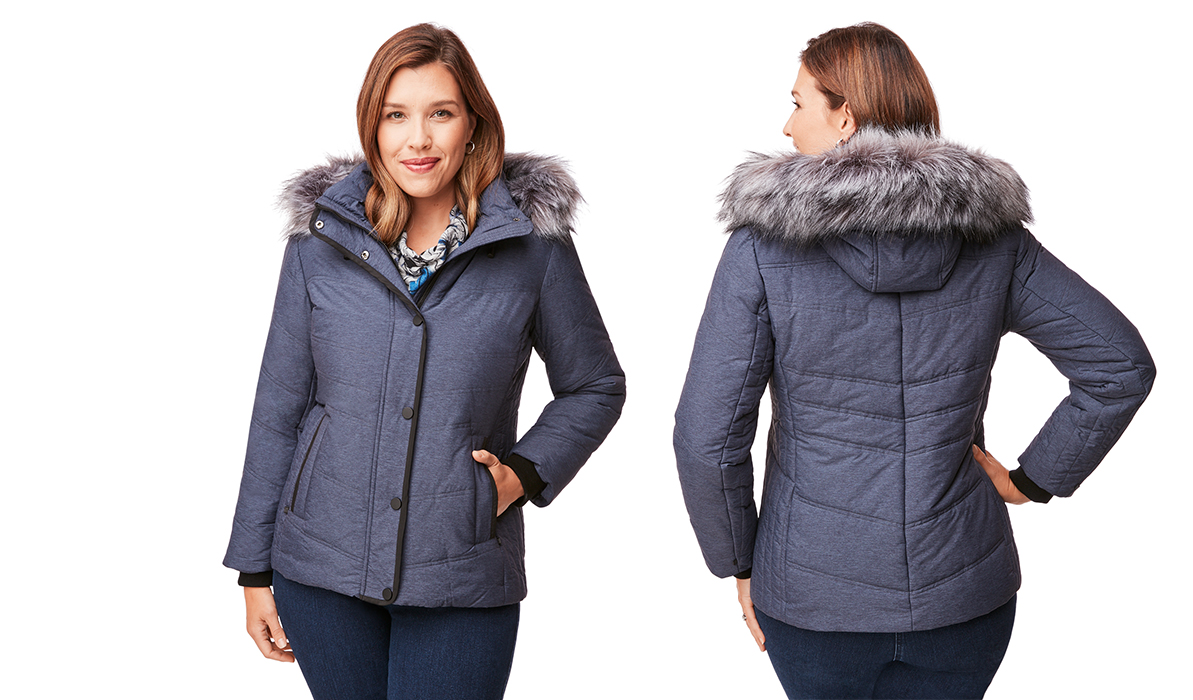 3. Subtle Glamour for Dressier Occasions
Our Boucle Swing Coat is designed for days when you want comfort and warmth without sacrificing on style. Not only does it have a gorgeous twisted yarn design with oversized buttons, it has performance-packed features to protect you from the cold-weather elements — a perfect choice for everything in between holiday parties and trips to Christmas markets!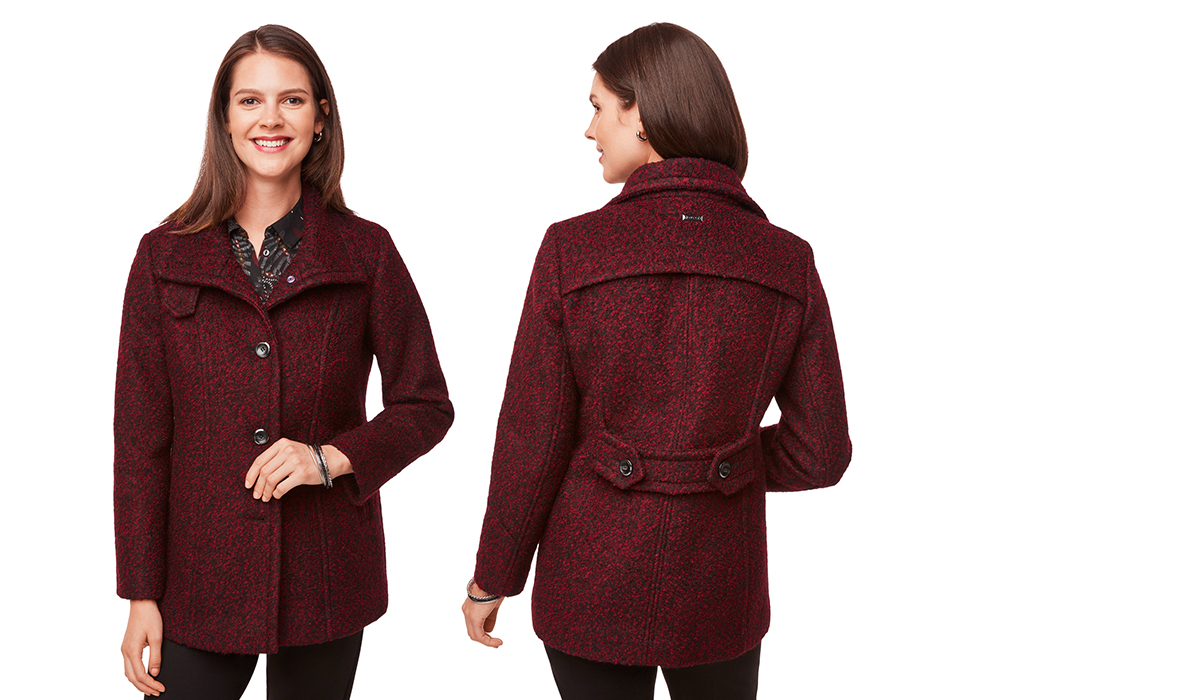 4. The 9 to 5 OfficeJacket
The beauty of our Asymmetrical Hooded Coat is not only in the classic navy colour and faux fur trim but also in the dramatic asymmetrical zip front that lends a unique fashion detail. This cozy piece also features a wool-like material that works for dressy occasions. Pair this sophisticated piece with our Faux Fur Scarf and Texting Gloves to make sure you're covered when you step out.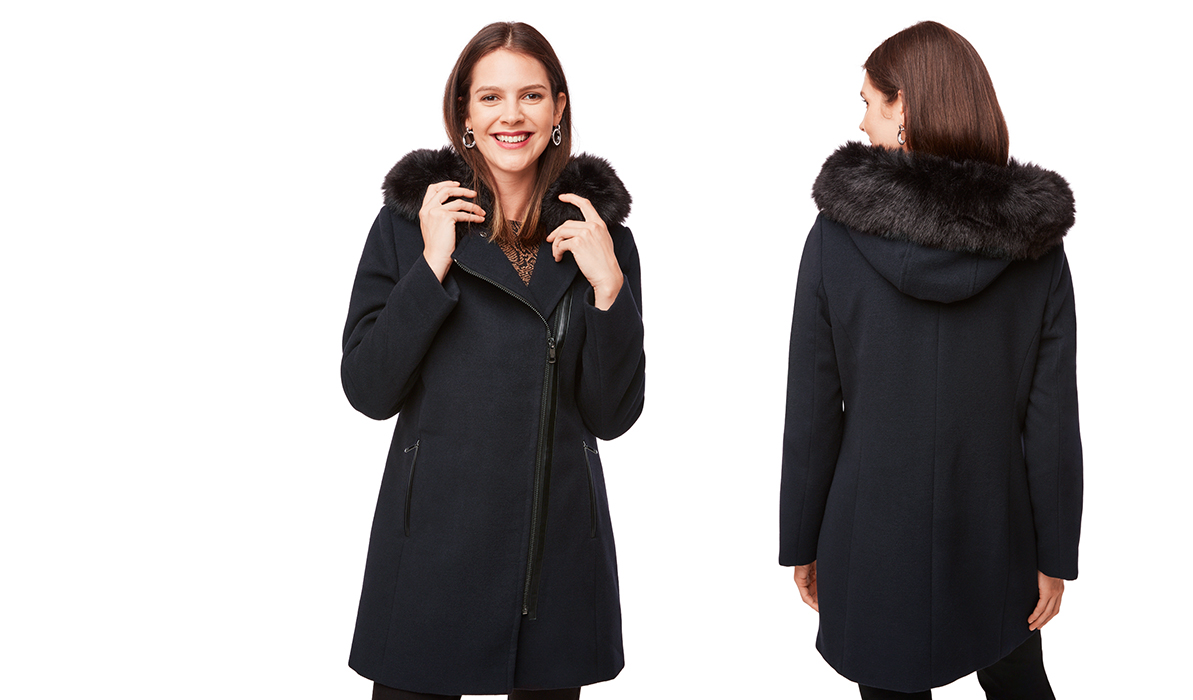 5. The Reversible Vest
Nothing makes your winter errands easier than this Reversible Puffer Vest. This timeless and versatile piece is made for our gals who are in-and-out of the car and looking for just the right amount of warmth outside and inside. Bonus: The neutral grey side is classic, while the leopard print side is playful and gives you a break from the basic options crowding your closet (Although, if you ask us - leopard is the NEW neutral!). This wildly on-trend print is the easiest way to add some runway inpired fashion vibes into your wardrobe!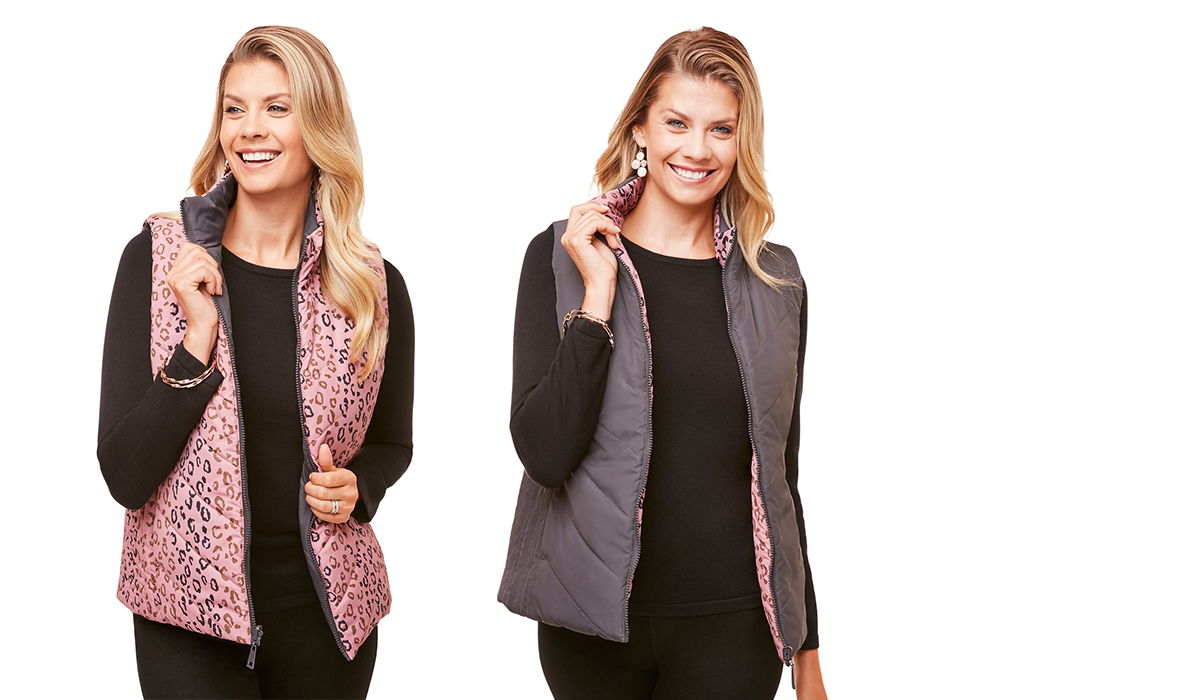 Tap the links to pick your favourite jacket and cold-weather accessory to help conquer the chill in style this season.