With Canada Day just around the corner, there's no better time to introduce you to our latest apparel line: the Oh Canada Collection. Drawing inspiration from the iconic imagery and symbols of our homeland, this exclusive collection features everything from casual graphic tees to on-trend blouses, flattering tank tops and cute Canada Day accessories too!
Whether you're heading out to see the fireworks, hosting a BBQ, or spending the evening at home with family, we want to make sure you are celebrating our nation's birthday in style this year.
Canada Day Tops & Tees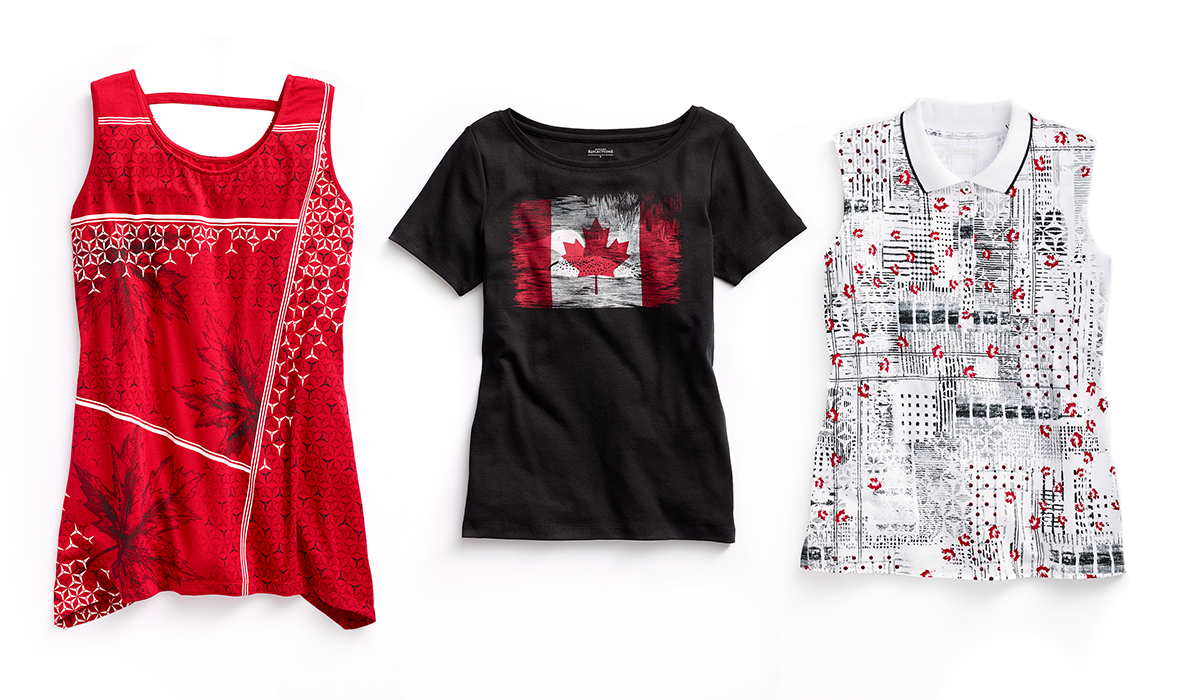 If you're after a traditional Canada Day t-shirt or a lightweight red and white top, we've got you covered! Our 100% cotton tees and tops aren't just great for Canada Day - they can be worn anytime throughout the season. After all, there's no doubt you'll want to show off your patriotism more than just once a year.
| | |
| --- | --- |
| | Just like with all our collections, we've created our Canada Day styles keeping your comfort as our priority. You'll find that each unique piece, (whether it's one of our capri pant or a graphic tee), is designed with subtle yet practical details such as lightweight fabrics, relaxed fits and easy-to-care styles – all in an effort to maintain a balance of comfort and style. |
Canada Day Home Décor
After you've chosen your Canada Day outfit, there's still more to discover in this collection. Explore a range of Canadian-inspired home décor items like welcome mats, aprons, mugs, and eco bags.
We've even got fun accessories like socks, jewellery and pins, too!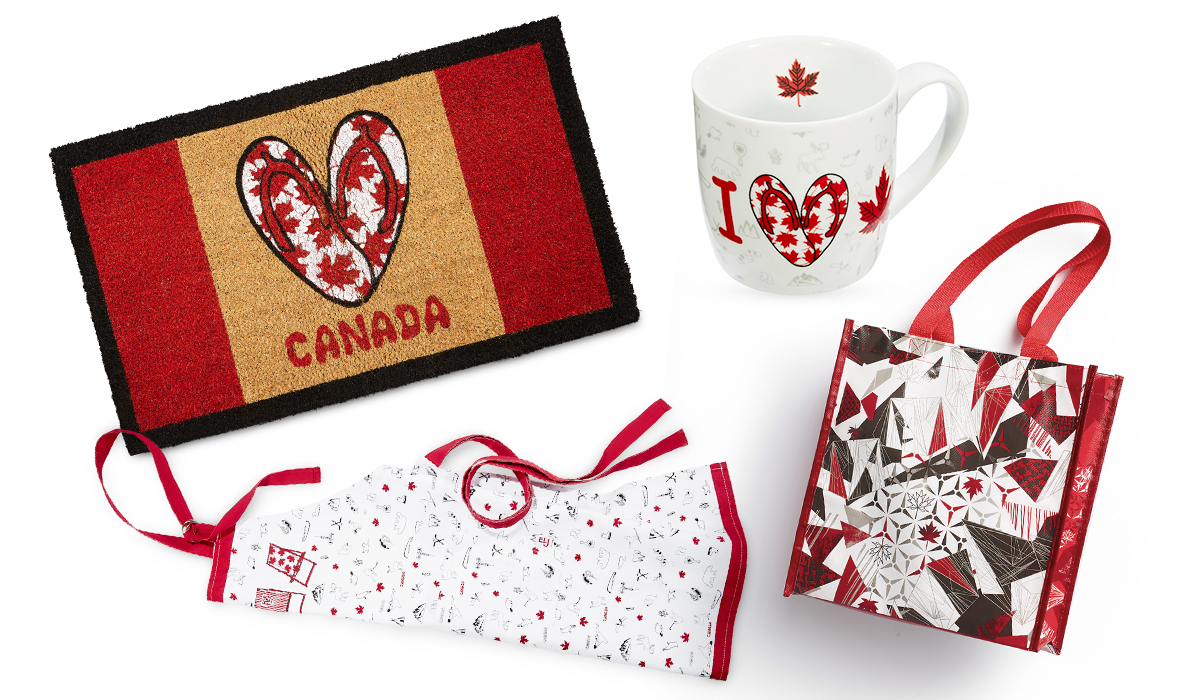 If you're heading over to a friend's cottage this summer, make sure you pick up something special for a hostess gift! We've added specialty décor and accessory items to our 'Oh Canada' collection that make the perfect gift for her (or for you!)
We can't wait to see how you'll style the Oh Canada Collection! Make sure to snap a picture and post it to social media using #NorthernReflections to join in on all the Canada Day fun!