—— Starlight Collection: Winter 2018 ——
It won't be long now until we'll be sitting under the Christmas tree unwrapping presents, listening to carols or getting together with friends and family to celebrate the most wonderful time of the year. So, what will you be wearing?
When we think about getting dressed for the holiday season, our first instinct is to pick classic holiday hues, but why not opt for something a little more regal. Let us introduce you to a few hues that are the crown jewels of our holiday collections.
Keeping in my mind our philosophy of celebrating every woman's unique personality and style – we've divided the collection into two parts – dressy casual and active leisure.
Dressy Casual for Holiday Get-togethers
Splendid in its abstract elements and filled with soft yet rich jewel tones, the dressy casual styles are inspired by astrology and mystical fantasies. This is reflected in our signature prints like this casual-chic Lace Hem Boat Neck Top or this eye-catching Floral Pullover Top – both styles feature soft fabrics and distinctive details that elevate a casual look into an elegant outfit.
The collection also includes novelty tees, patterned and plaid shirts that can be easily dressed up for holiday dinners with friends and family or can be worn comfortably at home.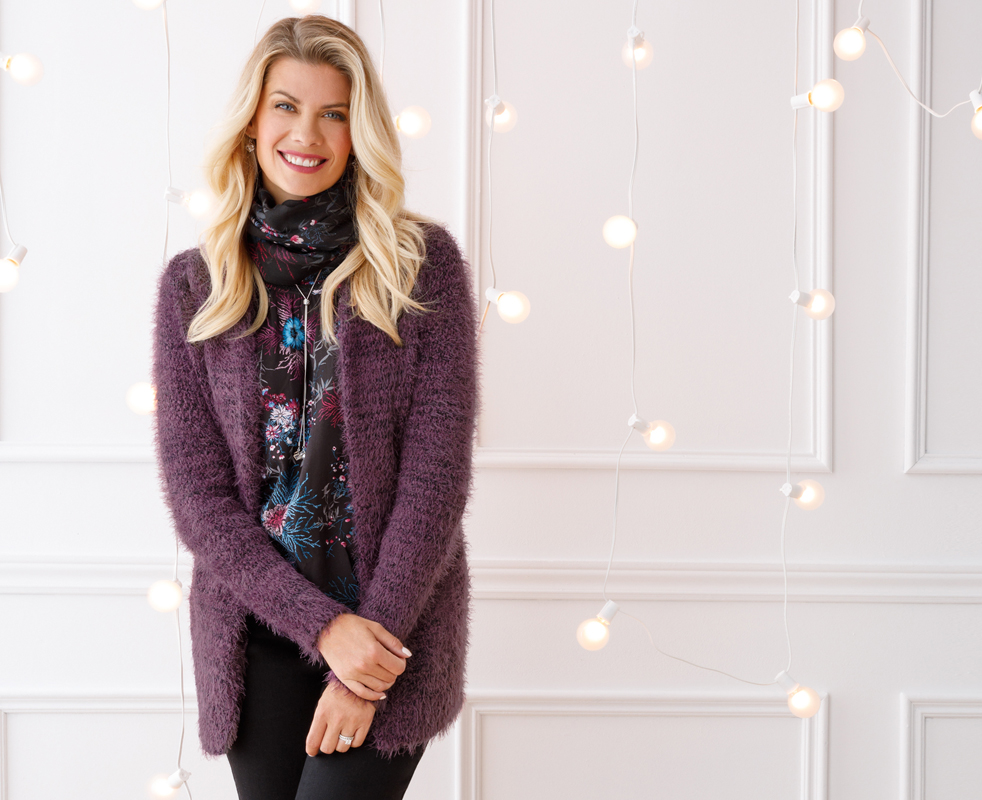 A perfect example is this Bell Sleeve Velour Top that has the on-trend, luxurious look of a runway fashion top and the comfort of your coziest sweater, thanks to its oh-so-comfortable (and slightly stretchy) velour fabric.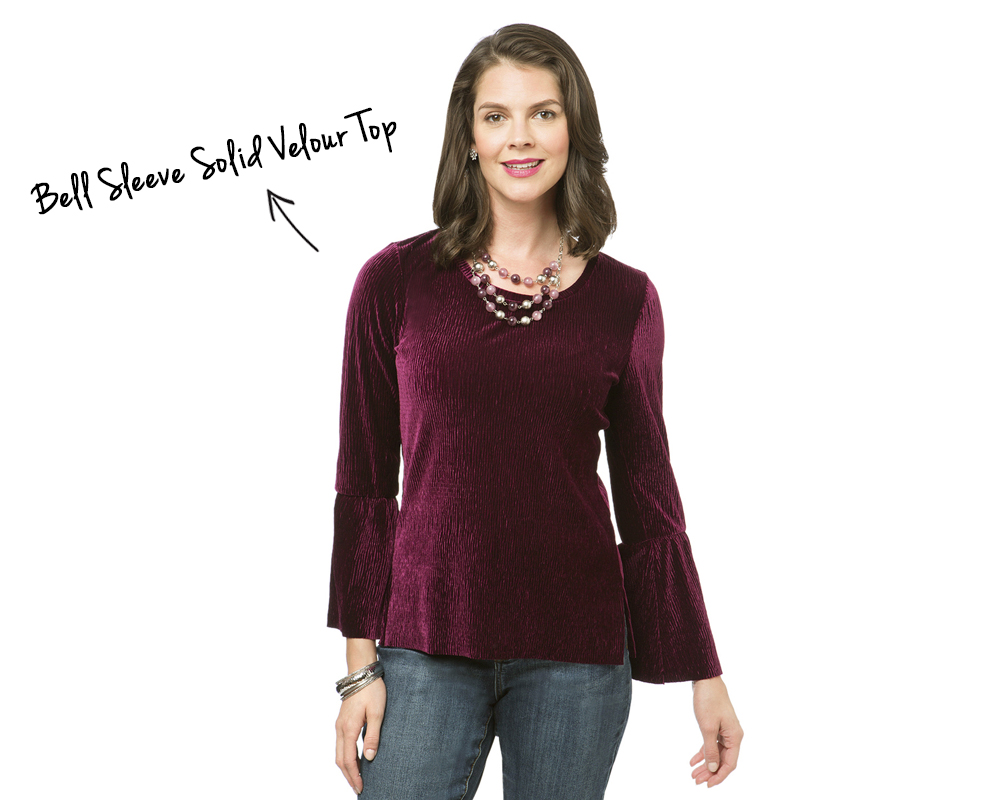 Holiday Styles Beyond Reds & Greens
How can we wrap up without mentioning the season's must-haves — our cable knits and cowl neck sweaters? Of course, we can't.
The Starlight Collection has its fair share of cozy, chunky knits sweaters in rich jewel tones of purples, pinks, blues and aquamarine just like this High Low Hem Cowl Neck Pullover that's SO eye-catching and soft that you might be tempted to get one in every colour.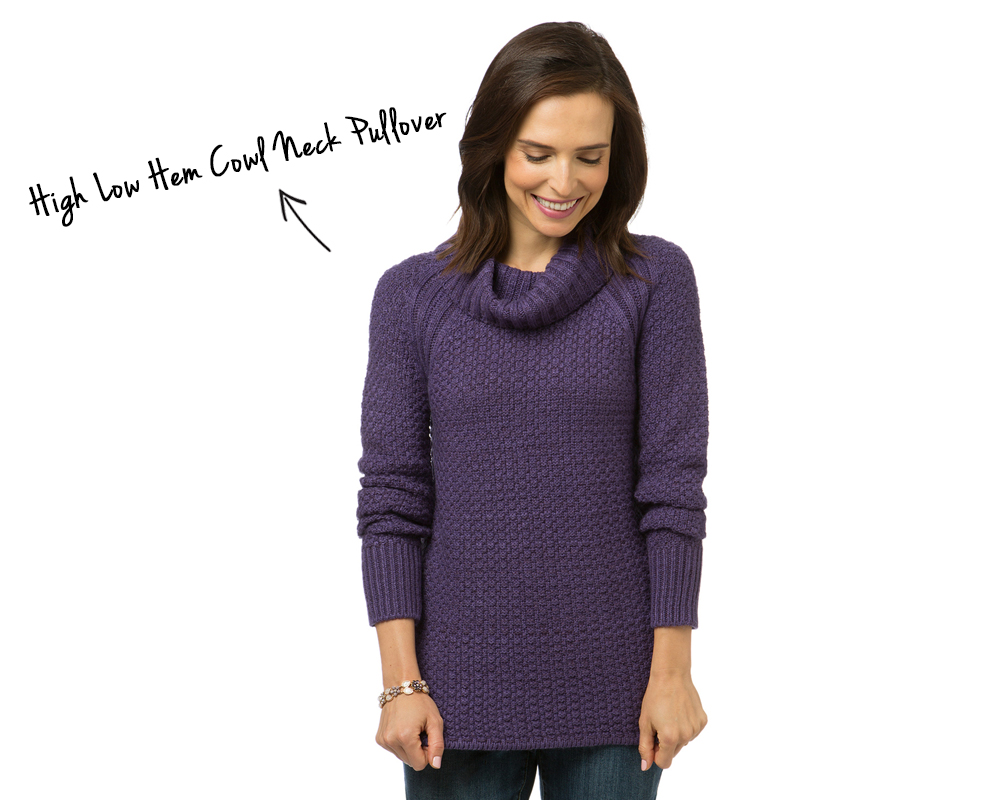 Holiday at Home with Active Leisure
The second part of our Starlight Collection is all about relaxing in a great assortment of comfy, colourful fleece hoodies and vests, made to layer over our "art to wear" limited edition graphic tees.
Add to that a legging, knit cuffed bottom or blue jean jeggings and you're ready for that much-needed downtime during the Holiday season.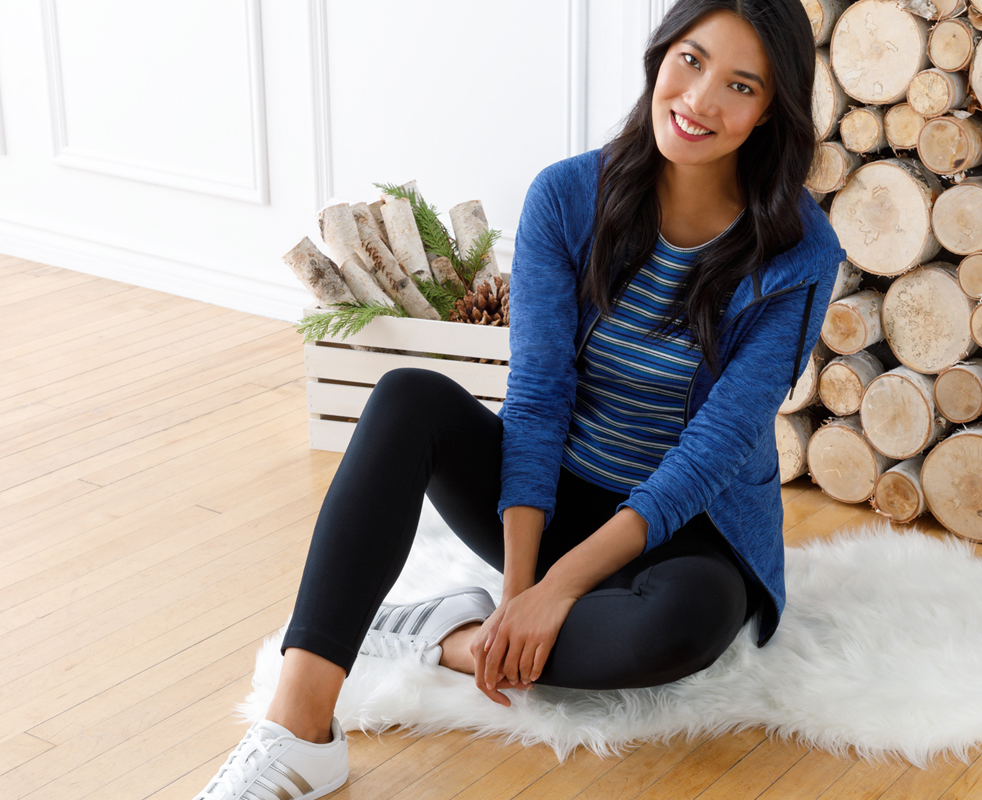 Inspired enough? Visit our Starlight Collection to shop these gorgeous pieces online or visit a store to find your favourite piece in your perfect fit.