With winter coming to a close, it is time for many of us to switch up our routines a little to make the most of this warmer weather. From eating on patios to exercising outdoors, the opportunities to soak up the sun are endless! Here, at Northern Reflections, we want to help you make the most of every second of your spring days by providing you with a look that you could take from a casual lunch to a spin class to movie night, without ever having to change!
With our newest collection, Water World, we bring practicality and playfulness into your wardrobe, with shades of green, lavender and navy blue bringing an energized feel. No matter whom you are or what you do, our new athletic leisure collection will surely help you move to the beat of your drum, wherever it may take you.
Take a look below to see five ways you can take this trend from the streets to the gym while looking effortlessly stylish.
1. Invest in a pair of long-lasting, quality leggings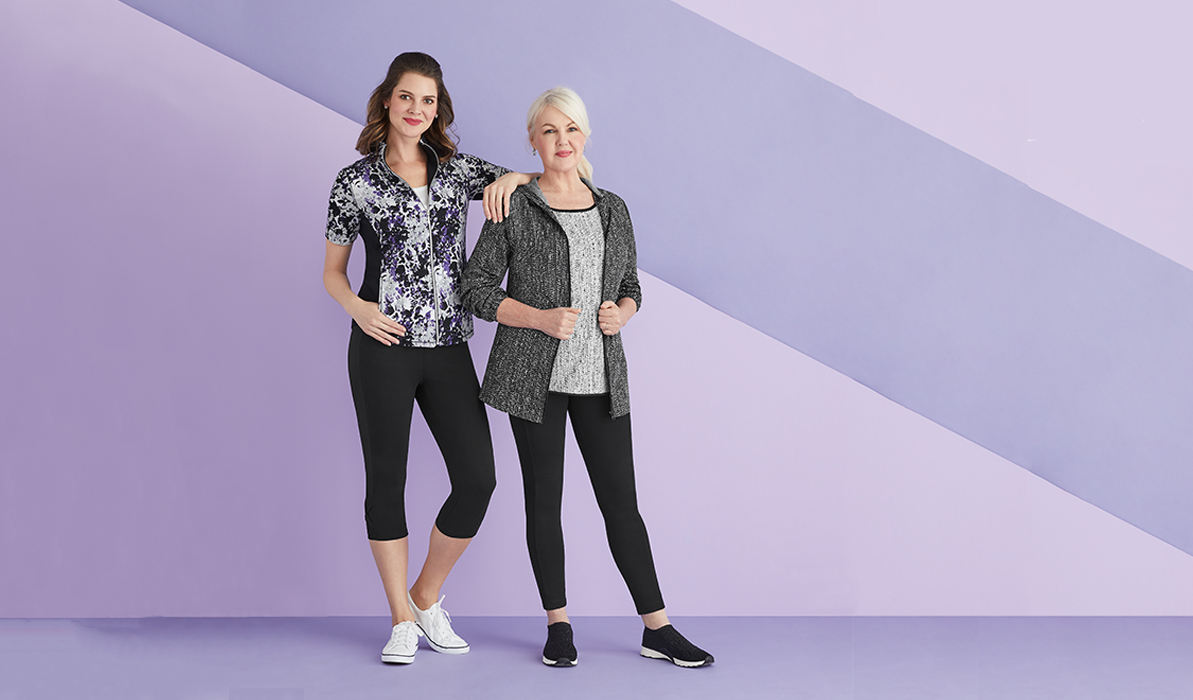 One of our favourite ways to wear our new active wear collection is with a pair of black Active Leggings. An absolute wardrobe staple, these leggings have endless styling possibilities, and the dark colour will help make you look slimmer. Built to have ultimate stretch and comfort to the max, these leggings look fantastic partnered with just about anything: tops, tanks, jackets, and the shoe options are limitless! With the return of the warmer weather, be sure to check out our multiple lengths in this wardrobe essential, including full length and capris.
2. Bring in a pop of colour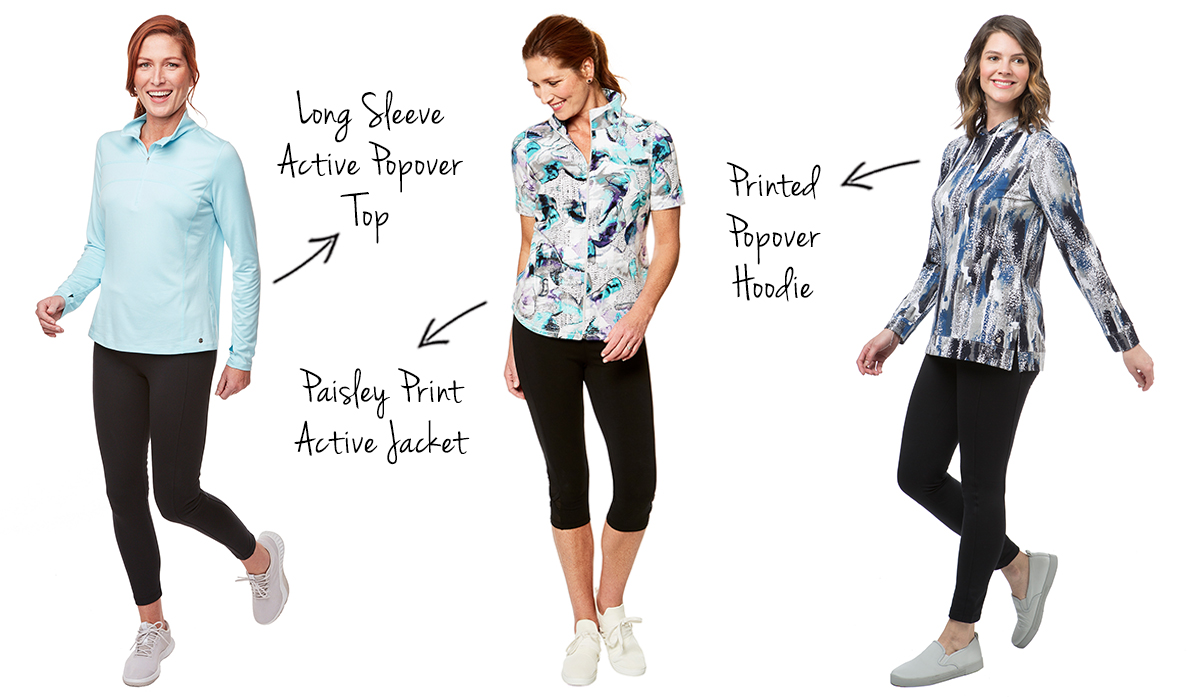 Especially now that we are moving into spring, it's time for our wardrobes to get fun and playful again! A great way to add some colour into your closet is with our Long Sleeve Active Popover Top, our Paisley Print Active Jacket, or our Printed Popover Hoodie. Made in an ultra-cozy fabric and available in colors like Aqua Foam Blue, Tide Green and Coral Pink, it's a must have to get you into the spirit of spring! Style them with a pair of active leggings, or track pants, for a look that can take you anywhere.
3. Make it your travel wardrobe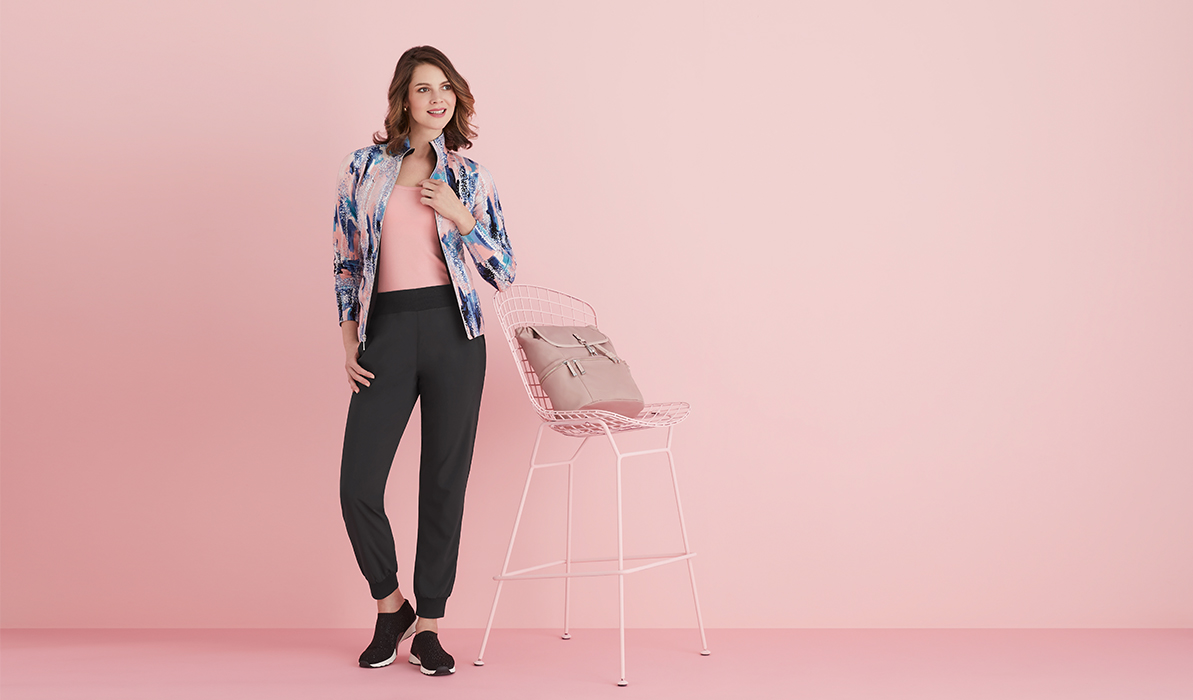 Whether you're travelling by plane or train, staying comfortable is key and active wear is the perfect way to do it! Not only does it pack remarkably well, but its versatility will offer you limitless outfits to wear. Our new Travel Pants do this incredibly well, and make any outfit look effortlessly styled. With a relaxed fit and ribbed waistband and cuffs, these pants are perfect to take you from golf to lunch to shopping without missing a beat!
4. Try layering it up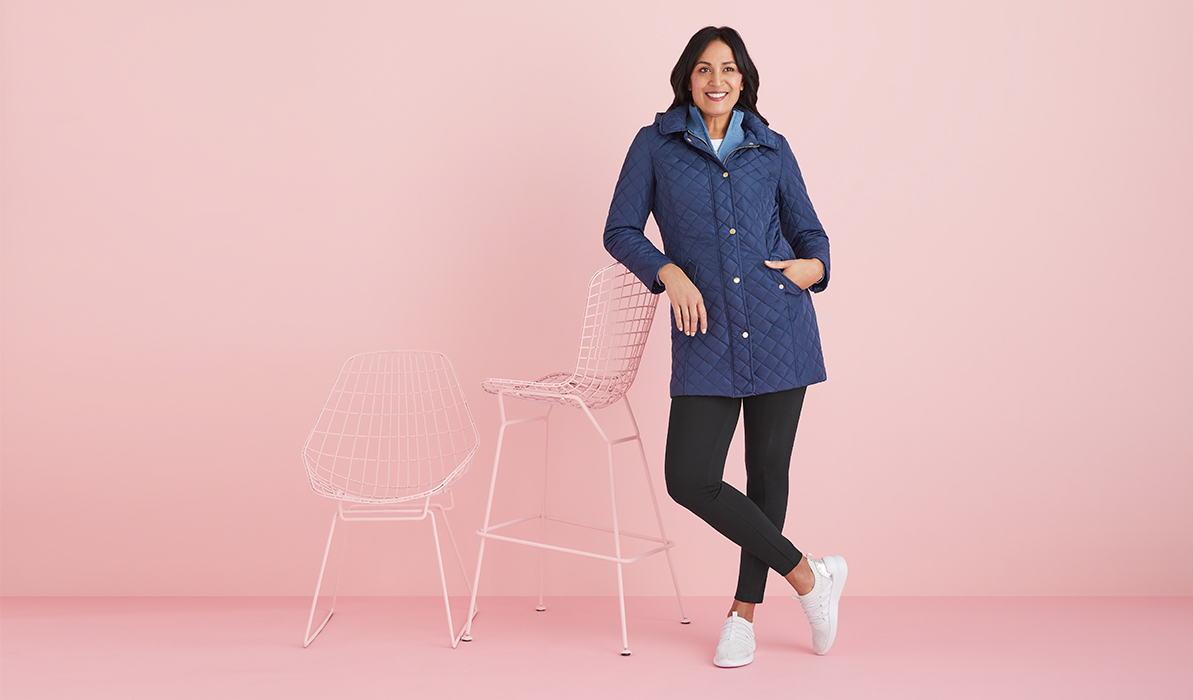 With the changing of the seasons comes the warmer weather, but that doesn't mean it doesn't get chilly. For life on-the-go during this spring season, we would recommend pairing your active wear with a jacket to ensure maximum coziness! We love the look of our Hooded Diamond Quilt Jacket with one of our printed active tanks! Add in a pair of black leggings and some running shoes, and you've got an outfit guaranteed to look beautiful and function perfectly.
5. Don't forget to accessorize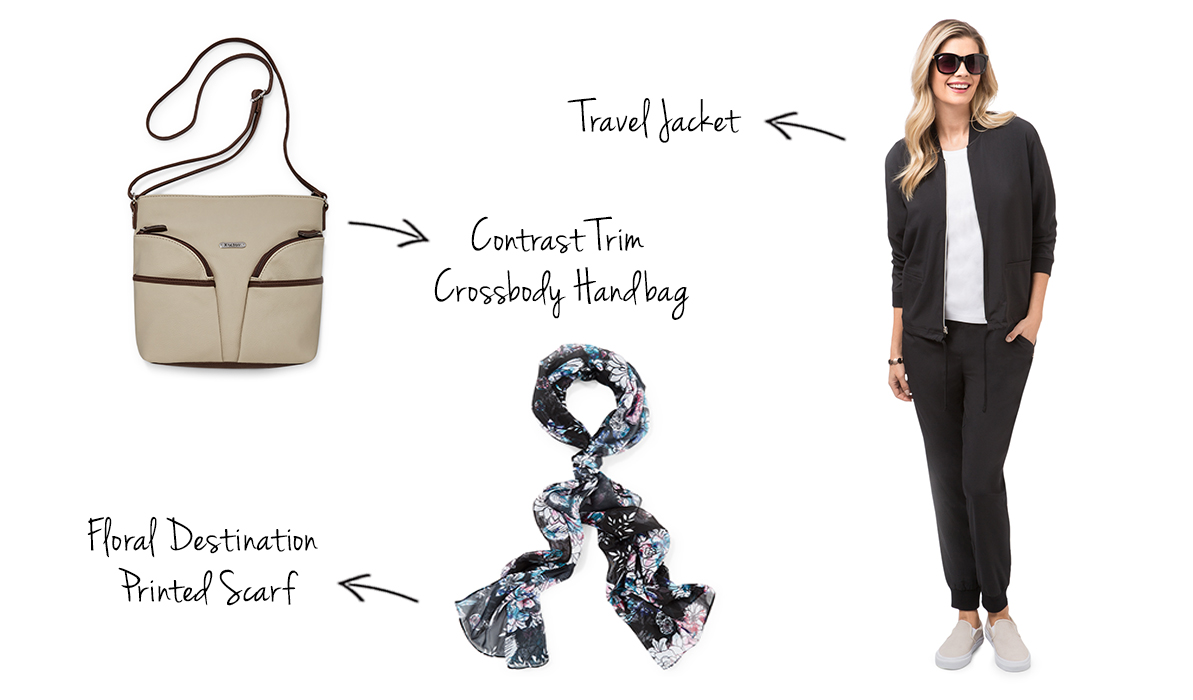 It's been said time and time again – an accessory is the perfect way to instantly complete your outfit. When you're going for an active wear style, it's even more important to give your outfit that street edge! From sunglasses, to a bracelet, to a cross body handbag, the way you accessorize speaks volumes about your outfit. We love our Contrast Trim Crossbody Handbag, with a Floral Destination Printed Scarf, and our black Travel Jacket to pull the look together.